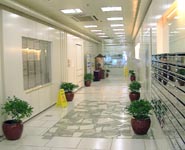 Our company, a EMS provider offering PCB & PCBA and relevant service, boasts advanced equipment, a team of well-trained technical and managerial elites. Our products comply with IPC, MIL and UL and are approved with ISO9001/QS9000.

Our products are extensively applied in such fields as communication, network, military project, medical treatment, electric power industry, industrial control and so on. Over two thousand companies in the world are our customers and friends. Our company wins many praises since we invest a lot of resources in technical innovation and employee training, and place efforts in improving production environment and environmental protection.

We have processing facilities in both China and Hong Kong. The facility in Hong Kong is good at the quick processing of small batches and samples, which that in China is used for mass production. No matter you require 1pc or 100Kpcs, we can handle it properly. We have the courage to face challenge and use our enthusiasm and loyalty to treat every customer. Customer's satisfaction is just the goal our employees pursue after. We hope you will become our next customer enjoying our good service.